Brisbane Roar marquee striker Massimo Maccarone has been welcomed by his new teammates as the Italian prepares for the upcoming Hyundai A-League season.
Maccarone, who arrived in Brisbane over the weekend, met the rest of the Roar playing squad and staff before answering questions from the media with Head Coach John Aloisi.
Roar's new Italian recruit has made clear his ambition to mentor and guide his new side as well as make an impact in front of goal for his new team.
"I hope to do well. I know this is a big club in Australia and I want to give my experience to the young players in the team and help win games," Maccarone said.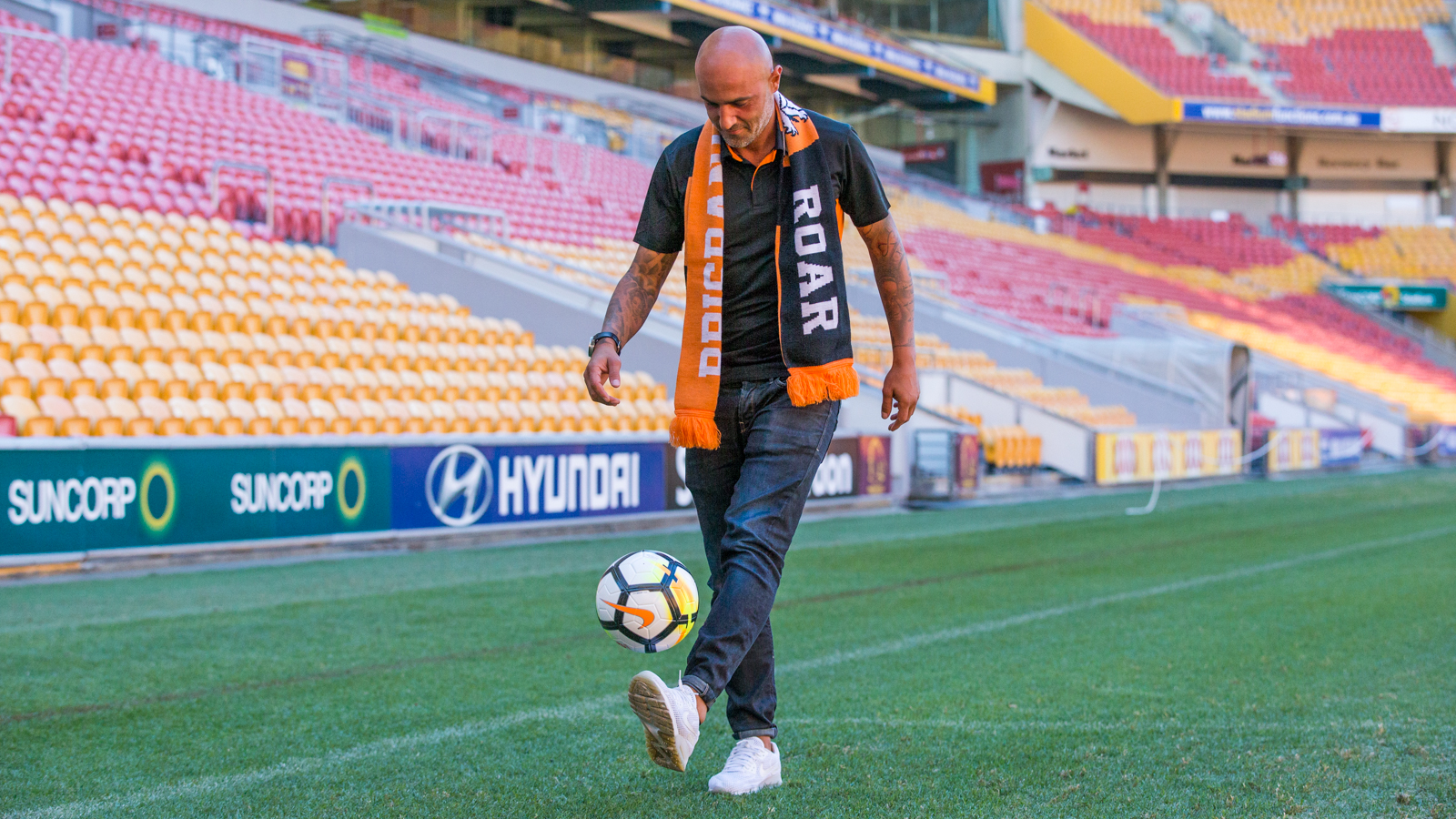 "I'm happy to be here; it's a good opportunity to experience football in Australia."
Aloisi says he is excited about Roar's new acquisition and believes the age of his new signing matters little, quoting the impact of ex-Roar midfield general and Gary Wilkins medalist Miguel Corona.
"I've never been one about age, people didn't expect Corona to keep up with the pace of the game but he was our player of the year in his first season," Aloisi said.
"I knew Massimo would fit our style very quickly and his character fits the Roar culture.
"I'm sure he will make an impact for us and for the A-League. When you sign someone from the Serie A it doesn't just help us here, but it promotes the league elsewhere."
The Roar head into their first pre-season game against Lions FC on Tuesday night and the blockbuster Westfield FFA Cup clash against Melbourne Victory on August 9 with a near full squad of 20 players.
"It's great to have virtually a full squad so early in pre-season," Aloisi added. "It takes time for players to get their fitness and understand the way we want to play but pre-season is important for the players to understand their roles and their teammates roles.
"It is great to have Massimo here in Brisbane, and we believe he will be involved in a game for us soon."